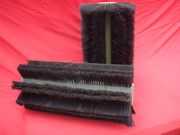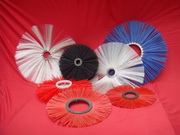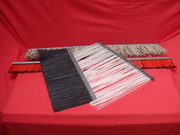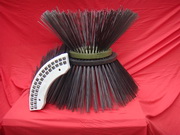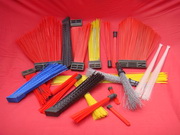 History
How everything got started. The factory was started as a state factory to manufacture brushes for the road sweepers in Beijing. It was privatized in 1997. This step lead to an expansion of supply in the domestic market and the contact with sweeper manufacturers around the world.
2000 saw a major development with the aquisistion of 3 other factories producing a range of different brushes for small sweepers, industrial brush making and cassette brushes. The company now has many customers around the world where it supplies original brushes and replacement brushes.
We now have an extensive range of machinery to cope with the manufacturing of a great variety of brushes at very competitive prices. As material costs rise, steel and plastic, it is more difficult for western manufacturers to be competitive in the market place. Because of this we have seen a constant stream of new customers taking advantage of our quality and pricing.
Welcome to our world of brushes
Why choose China Brush---
WE MAKE GOOD QUALITY LOW PRICED BRUSHES/BROOMS-

for your sweeper whether it is airport, road or attachment or hand operated. We also make a range of other technical brushes
Whether it is small or large you can trust us to make your brush.
Many top companies around the world already do let us make their replacement or first issue brushes.
Our domestic market is very large. We make all the road sweeper brushes for towns like Beijing and Shanghai. We export all over the world.
Try us give us a specification as on contact and offer page and we will quote you immediately.
If you have a large number of customers for smaller quantities you could become interested in becoming our stockiest and we would refer all enquiries to you from your country where the quantity required is less than a container.